I know large boolean unions are generally frowned upon, yet here I go trying to do it again. Needless to say it didn't work. I need to union these two meshed objects to make this object 3D printable.
here is a screenshot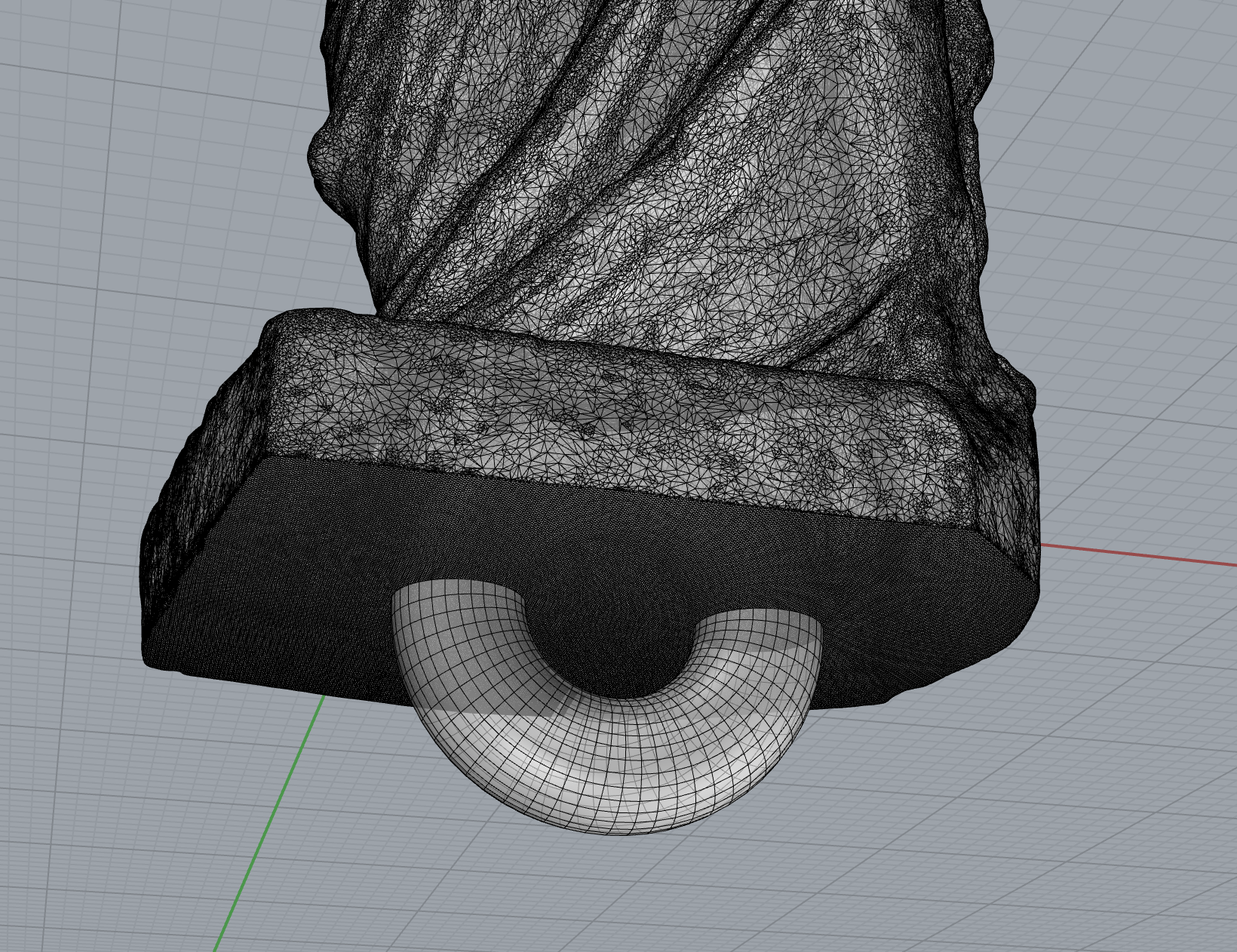 Is this not the right approach, or maybe there is another program to do this with? Or perhaps I can cut the bottom off the figurine to establish a cleaner plane, and proceed from there?
here is the model:

Is there a good way to go about this in Rhino?
Thank you,
-R