Hello,
I am using Rhino 5 (64-bit) SR5 (5.5.30627.15215, 27. 6. 2013) release running on Windows 8, 64-bit.
I have a problem to get back the original height of the upper toolbar. When I drag the bottom edge of the toolbar row up by mouse, trying to get back the height, it stops in some height (27px) bellow the inside icons and don't want go up to be thinner as it was first time. Is it bug or wrong setting? How to fix it? It takes lots of unused space.
See video Rhino 5_upper toolbar behaviour bug_mp4 video.zip (11MB)
or
See attached picture: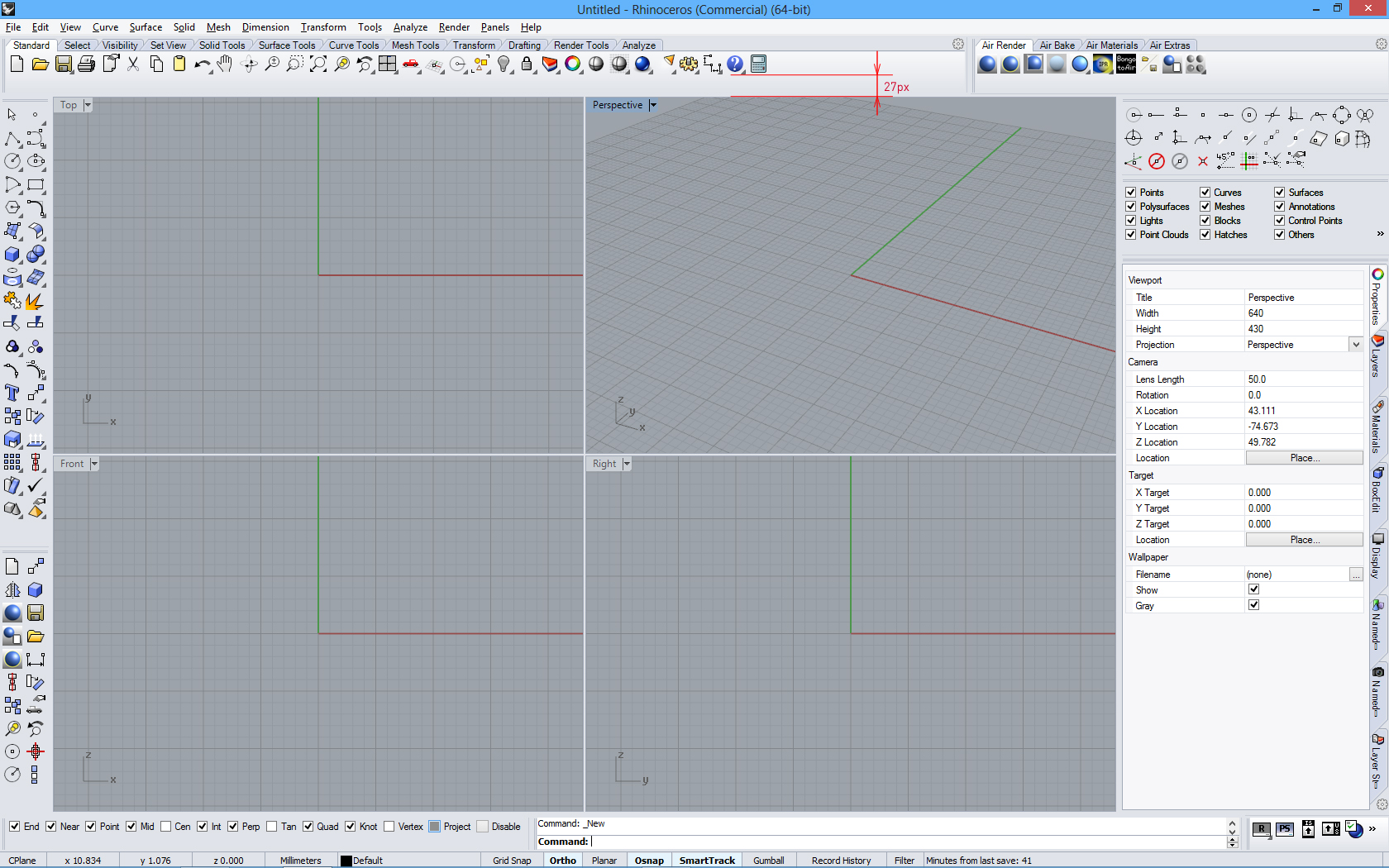 Thanks for your help.