Here are two major improvements in the new release:
Command: RSMesh2Surfs. A checkbox named 'Fit adaptively by' was added in 'Curve Network' panel. If this button is checked, the program will fit the curve network adaptively by the given tolerance value. The curve network is fitted better. The surface fitting will be better too.

Command: RSMesh2Surfs . Fixed a bug for the case of surface merging at or near T-Point position. In the previous version, sometimes the surface control points were overlapped as shown in the following figure:

This bug was fixed in the new version 2.007. The surfaces are smoothed on the adjacent boundary line.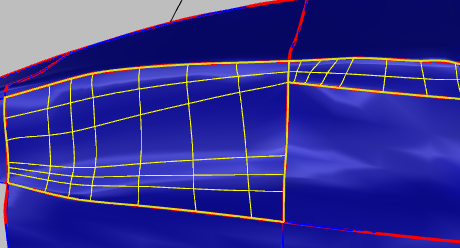 ---
Posted Oct 10, 2016 by Jessesn Chen on Rhino News, etc.